Helping people to identify their strengths, realise their potential and bring their whole selves to work is my professional passion.
I encourage people to live up to their potential. To help transform the systems they are working in. To create a place in which people really love what they do and to contribute to their organisation beyond their role.
I work with individuals and groups in their workplace.
As an introvert, working with groups in workshops and training programmes has always been a challenge for me. For many years I tried to overcome the anxiety triggered in these situations and I constantly failed. The more I wanted the anxiety to disappear, the bigger it grew.
When I started working with Eunice on this issue, the somatic approach was a real eye-opener for me.
Integrating the body and the nervous system into coaching made a real difference and allowed me to change things in a really sustainable way.
By becoming aware of my automatic reactions, I learned to integrate my fear and anxiety rather than battling to overcome it.
Through sensing the triggers in my system quite early, I am able to interrupt my automatic reaction, centre my body and practice self-compassion. I can consciously choose my response to experience.
In the past, my reaction to fear would have been denial and self-criticism. With self-compassion, I can now see my younger self and be more accepting with the upcoming fear without the need to avoid or give into it.
By accepting my more anxious younger self, I am now able to put my conscious, adult self into the driving seat of my actions — even in difficult situations.
In group situations I can now rebalance in the moment and can respond with more presence to the issues of my clients rather than being absorbed by my own inner battles.
I accept that the reactions of my highly sensitive and responsive nervous system are actually hints to help me rather than as obstacles in my path.
By tuning into my system, I can now use it as a source for growth — for myself and in holding the space for others to grow.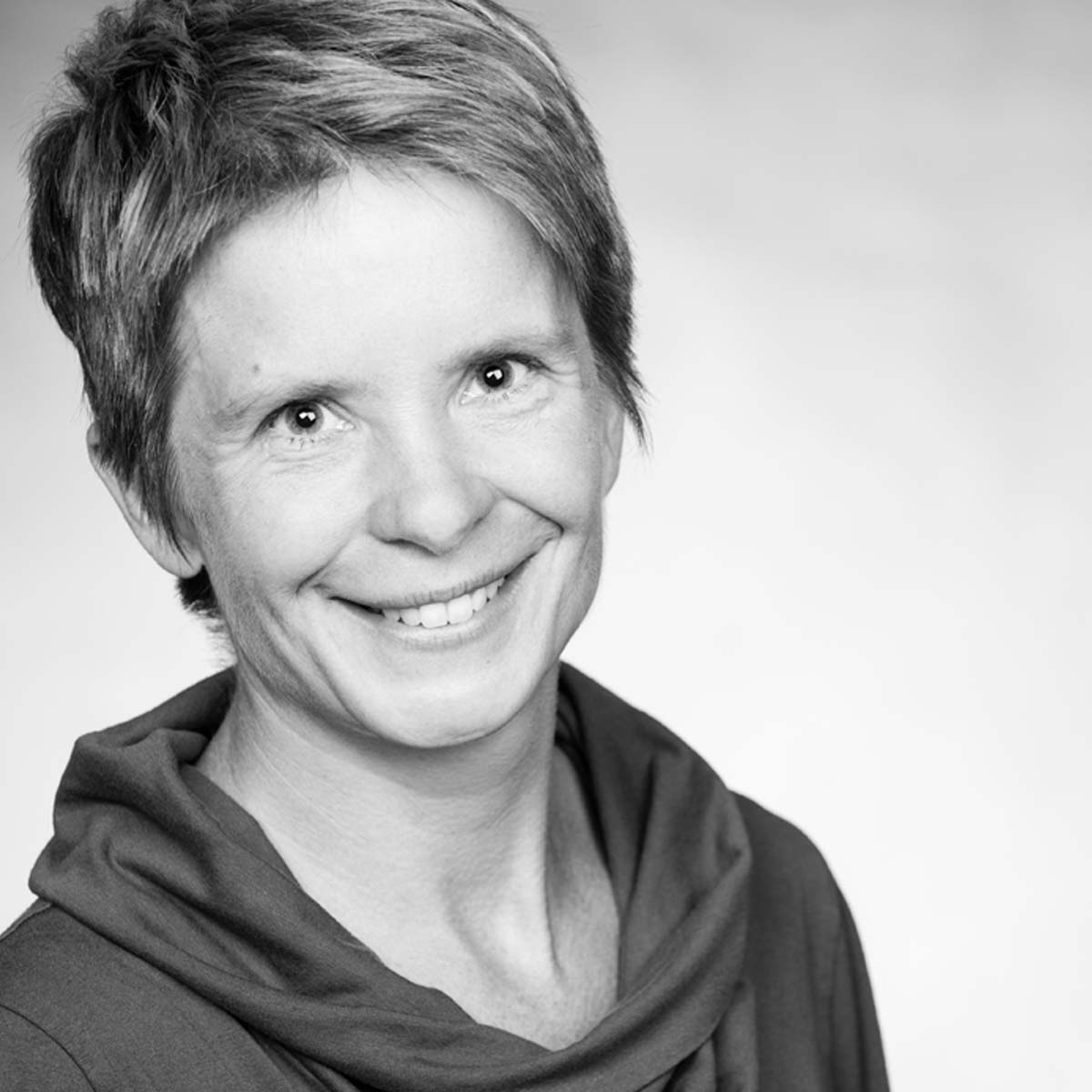 Ute Nunnenmacher
OD & Leadership Coach Perspektivwechsel-Coaching
One-to-one embodied coaching – a confidential reflective space, deepening awareness and presence to access more choice, more agency in our work and in our life.