Few industries change as rapidly as the tech industry. Competitors emerge just as quickly as new people, products and services.
I joined a successful global tech company just as it was poised to go through a significant period of transformation and growth.
Good leadership was crucial.
The organisation was committed to supporting individuals to lead in an environment of constant change, volatility and uncertainty.
I was tasked with developing more leaders to be like our best leaders in the company. Luckily, there were lots of examples of great leaders who shared with me what it was that enabled them to lead effectively.
Furnished with some great stories, I set about developing an approach which aligned with our HR strategy and empowered all of our leaders to take their leadership to the next level.
I started by spending the first few months observing.
Some of our leaders saw themselves principally as managers who thought in terms of business objectives and deliverables. Less thought was given to their teams and how they showed up as leaders.
My organisation was already offering a very effective in-house solution to develop team leadership and teamwork. However, when looking at our leadership program offers, I discovered that there was real incongruence between the culture we were moving towards and the development we were inviting our leaders into.
For me, what was missing was the 'how of leadership'. By that I mean a highly conscious leadership or an embodied leadership. I felt we needed to expand our leadership offering. We needed to invite individuals to develop a deeper awareness of how they showed up as leaders, to become more conscious of how they engage with others, and with the ability to work collectively.
The idea being that it's about learning to pay attention to who they are being as leaders, as well as what they're doing. It's about how they show up and engage with each other. It's about reaching the understanding that they can't change the past.
They can only change the now, leveraging the untapped potential that exists in the collective space. Developing individual and collective capacity to be more agile, more considered and more conscious in how they lead.
I decided to put together a recommendation that shifted our traditional thinking about learning. It moved away from treating learning as a training activity to learning-in-action, in other words learning with and through real leadership challenges.
I had no idea what this new leadership offer would look like, but I knew it needed to align with the future the organisation was moving towards. For me this meant that it needed to be totally different. So, when I received the go-ahead, I contacted Eunice (a supplier I had worked with before) to partner with me to develop a bespoke leadership offer.
We agreed that co-creation was the way forward. I'd gathered the business challenges and a lot of material already, so we built on that. We set about working with the leaders themselves as well as stakeholders from around the business to create a richer picture of what was needed.
We developed an integrated approach, a leadership journey that invited leaders into an experiential learning program, combining working on real business challenges with cutting edge leadership theory and practice.
What we developed was, in many ways, boundary-pushing. I was fortunate that my organisation was so willing to consider new ideas and new perspectives in the most effective ways to develop organisational leaders.
Eunice, me and a dynamic team co-designed the programme with leaders. It consisted of workshops, one-to-one sessions, group sessions and live practice. This was supported by our own internal digital learning experience platform.
We looked at how we could leverage the systems, materials, and expertise that already lived in the organisation. We adopted the principle that less was more. We carefully curated content (a mixture of internal and external sources) to act as a supplement to the participants' learning experience. We also created video content, inviting internal thought leaders to share their particular experience, strategies and actions, through one-to-one interviews.
We made shifts in the language we used too, signalling a fresh approach. This wasn't training and so there weren't trainers. We didn't use the word students. Instead, we had participants and used words and phrases which included: leadership journey and a living laboratory for experimentation. In our workshops, facilitators acted as guides, offering challenge and support, enabling the participants to get the most from the learning experience.
We regularly invited feedback from participants. However, one piece of feedback really stood out. After completing the programme, a participant sent an email to say thank you and thank the organisation for having the courage to take this fresh approach.
We really moved the needle, enabling a whole cohort of individuals to become advocates for a more conscious leadership culture.
The three things that I'll take away from the experience are:
The importance of 'always on' listening
The fact that partnership and co-creation takes more time and effort, more meeting and engagement points but it leads to a really magical outcome.
To not give up when you encounter a bump or a challenge when trying something new. To keep moving forward and not let a bump in the road knock you off-course. Even when a stakeholder questions your approach or voices an objection. Listen – there is wisdom in those challenging voices and keep in mind the organisation's intention.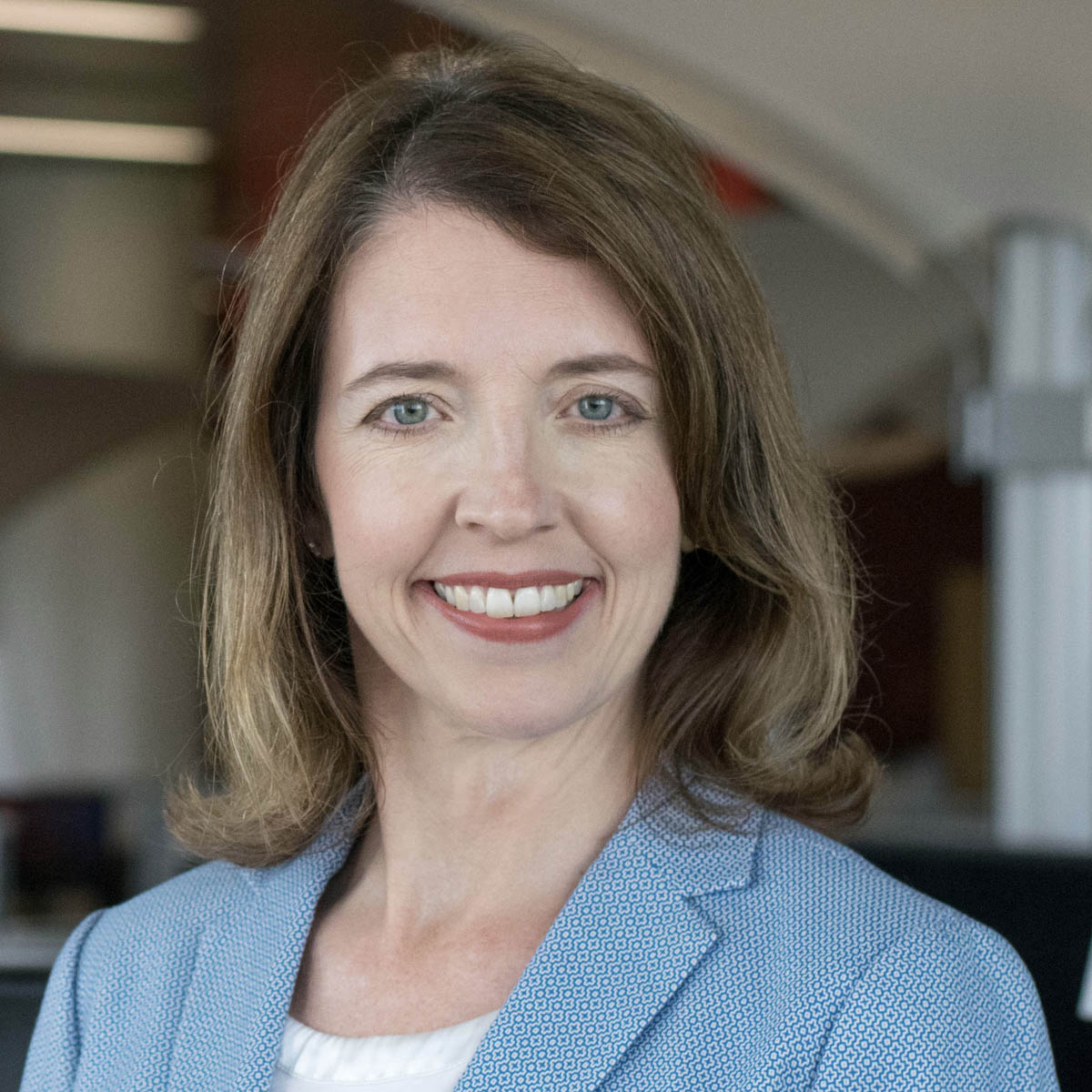 Tricia Hitmar
Vice president of Learning and Assessment Innovation
Finance Sector
A global development journey which invited senior leaders to develop a deeper awareness of how they showed up as leaders, to become more conscious of how they engage with others, and the ability to work collectively.